Periodontal (Gum) Disease Solutions
At Hartville Dentistry, Dr. Hendricks will develop a plan for how you can recover from periodontal disease. The solution for periodontal disease varies depending on the person and the stage of the disease. Call us for a free consultation, so that we can work with you to find a treatment solution that's right for you.
Dr. Hendricks
Dr. Hendricks' philosophy is to treat his patients the way that he would treat his own family and friends. In our family dental practice, you will be treated like a person.
Dr. Hendricks' goal is to bring patients into optimal oral health, and keep them there. He wants his patients to have healthy teeth and gums for life. In a new patient intake, you are given a personal consultation where Dr. Hendricks will listen to your dental concerns and come up with a treatment solution designed just for you.
Janet, Our Hygienist
Janet is a skilled hygienist with 10 years of experience. She stays up-to-date with the best methods to treat gum disease available today. When she isn't with us, she also works at a periodontist's office.
DentalSpa by Oraspa Periodontal Appointments
One of the risk factors for gum disease is stress. We make going to your periodontal treatment appointments comfortable and enjoyable. The DentalSpa by Oraspa is a relaxing hygiene appointment that includes touch therapy, hot towels, essential oils, and a massaging chair.
Advanced Methods & Natural Remedies
Dr. Hendricks uses natural methods as much as possible to complement your treatment. He prescribes supplements and home care measures as well as antibiotics, depending upon your needs.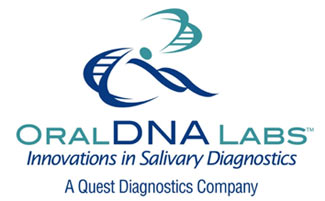 Dr. Hendricks may use a Bacterial DNA test to identifies the types of bacteria that are causing your infection, so that he can give you antibiotics and/or probiotics will work for you. It is done with an easy "swish and spit" sample collection that doesn't take very long.
Dr. Hendricks prescribes natural solutions such as eating a diet of hard foods such as raw foods, and supplements that have been shown to improve periodontal disease.