Oraspa: A Relaxing Cleaning & Exam

Dr. Hendricks is now providing the first and only DentalSpa™ available in Northeast Ohio. At Dr. W. Scott Hendricks, D.D.S., we believe that dental hygiene visits should be enjoyable and comfortable, and that's why we are excited to provide DentalSpa™ hygiene treatments for our patients!
What is the DentalSpa™?
The DentalSpa™ is a proven therapeutic treatment that relaxes you while you're having your teeth cleaned. It relieves anxiety, reduces tension and promotes overall wellness.
What is the DentalSpa™ like?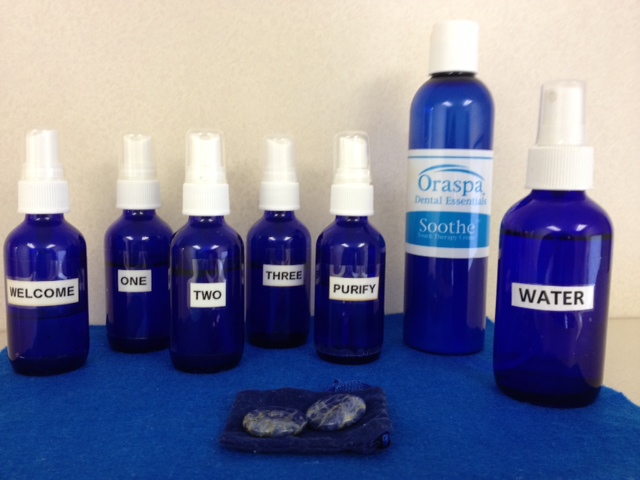 The DentalSpa™ is individualized to each patient's health history. The essential oils that are used for you may not necessarily be used for your loved ones or neighbors. It bridges preventative oral health with total –mind, body, spirit - wellness. The DentalSpa™ is science-based and uses the senses of sight, sound, smell and touch to create a relaxing nurturing and
healing experience.
Who is the DentalSpa™ for?
Everyone! If you're male, female or in your golden years, don't miss this golden opportunity. The relaxation of the DentalSpa™ has universal cultural appeal. We do not typically provide this service for children under 18 years old. Ask your Oraspa™ Therapist for considerations.
How much does the DentalSpa™ cost?
Our spa treatment is given as a gift to our patients, with no additional cost to you. You are billed the same, and insurance covers the DentalSpa by OraSpa the same as they would a normal hygiene appointment.
Are there any health restrictions?
For most adults the answer is no. The treatment is customized for you based on your health history. Your Oraspa™ Therapist can help determine if you are a candidate.
Why are you offering this?
Because you are worth it! We're committed to serving you – our patients -and we believe the DentalSpa™ helps us show you our commitment. The only thing we ask of you is to share with your friends the amazing experience of the DentalSpa™.
How do I make an appointment?
Just call the office at (330) 877-9281, and ask to schedule the DentalSpa™.