News From Our Hartville, Ohio Cosmetic Dental Practice
This is what our team has been doing lately!
Announcing the DentalSpa by Oraspa
December 11, 2012
Dr. Hendricks is please to announce the additional service of the DentalSpa by OraSpa as a treatment option for our patients. Let the DentalSpa treatment turn your hygiene appointment into a restful and relaxing spa experience.
The DentalSpa is a proven therapeutic treatment that relaxes and rejuvenates you while you're having your teeth cleaned. When you leave the office you feel like you've had a massage.
There are no additional costs for the DentalSpa. It is our gift of service to you because you are worth it.
We respect the time that you are here, so youd don't have to worry, the DentalSpa takes no more time than a regular cleaning.
Call us today to find out more about the DentalSpa and turn your next cleaning into a day at the spa.
We are an Eco-Certified Business
August 20, 2012
We have passed the requirements to become an Eco-Certified Office!
Our Office Has Gone Digital
June 04, 2012
We now offer digital x-rays which are better for your health and better for the environment.
We Recycle
December 27, 2011
Care about the Environment?
We Recycle!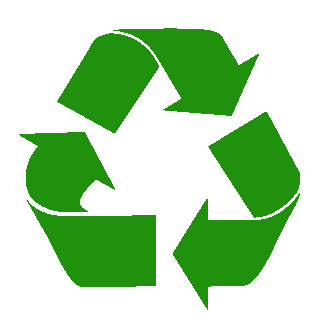 Our office is moving towards becoming one of the only Eco-Dental practices!
Welcome to Our New Website
September 29, 2010
We are pleased to introduce you to our brand new website. Here you can find information about our office including the procedures we offer, a smile gallery, an office tour and more. In addition, we'll be using this page to keep you posted on the latest news from our office. Have a look around, and let us know if you have any suggestions. Enjoy!